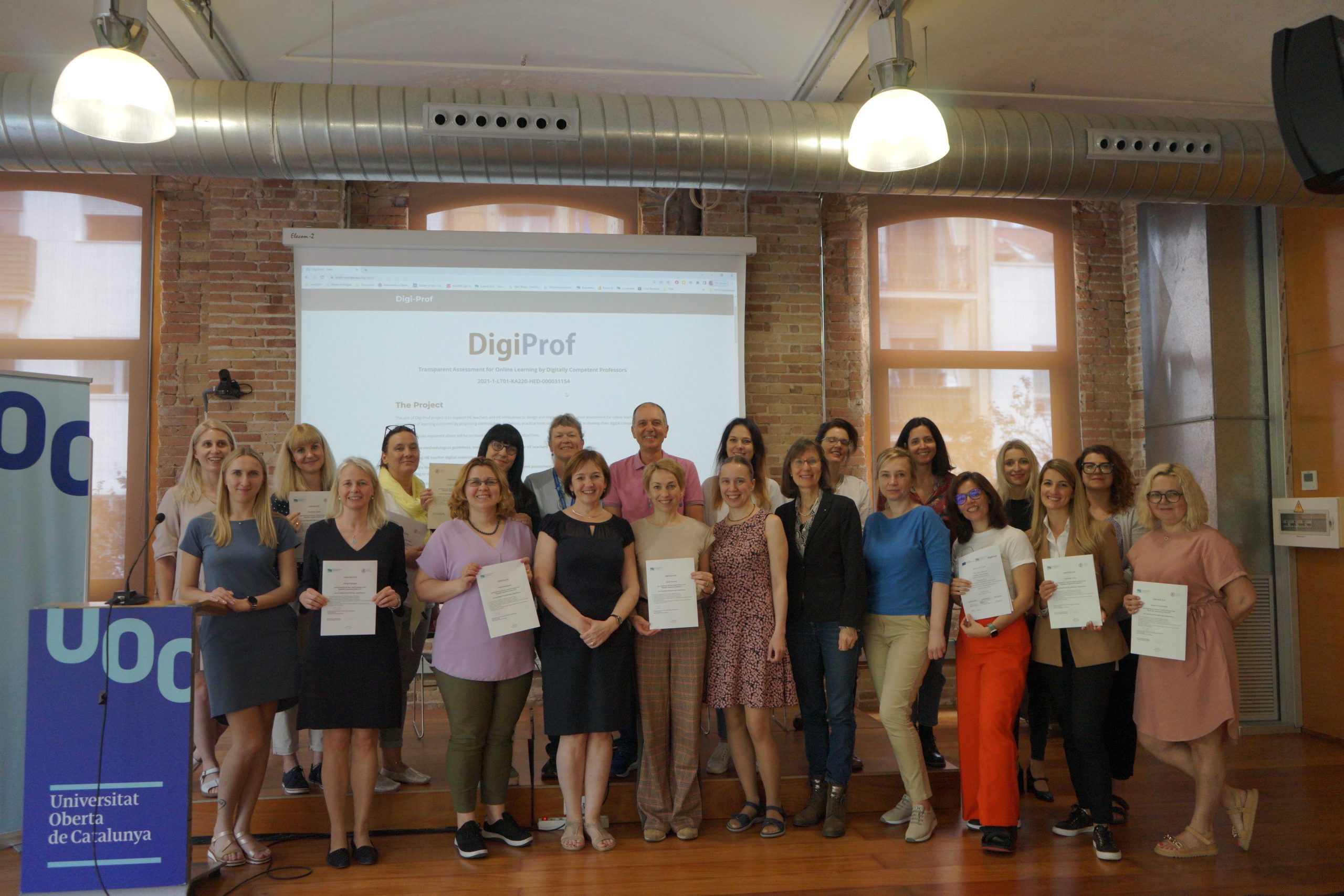 DIGIPROF Staff Training Event and Transnational Partner Meeting in Barcelona
Short Staff Trainining Event in Barcelona May 9-12
Professors and lecturers of 5 partner universities (VMU, Aveiro university, University of Silesia, DHBW Heilbron and UOC) participated in the international  short staff training event for Digitally Competent Professors in Open University of Catalonia (OUC) in Barcelona. The staff training event also allowed to test the prepared training materials about assessment of open online learning (O1), learner monitoring and support (O2) and preparation of courses with micro-credentials (O3).
Transnational Partner meeting in Barcelona May 8-9
Before the short staff training event partners of DIgiProf also had a partner meeting to discuss the coming project task and agree on fluent project cooperation.