EDEN contribution to BigBlueButtonWorld 2022 Conference
The past July 18th was held online the session Open Discussion: Crossing the Divide: Improving the Online Teaching Environment as part of the second virtual BigBlueButtonWorld 2022 conference, July 18th – July 21st, 2022 from 11am – 2pm EST.
In this session, Sandra Kučina (EDEN DLE), Amy Valentine (Future of School) and Allison Powell (Evergreen Education Group) important members of some of the world's leading research institutions discussed the current state of online learning. Also, the effect it's had on students, teachers and parents. All of it, taking into account the available opportunities on how we can fully realise online learning's potential. Read more, here.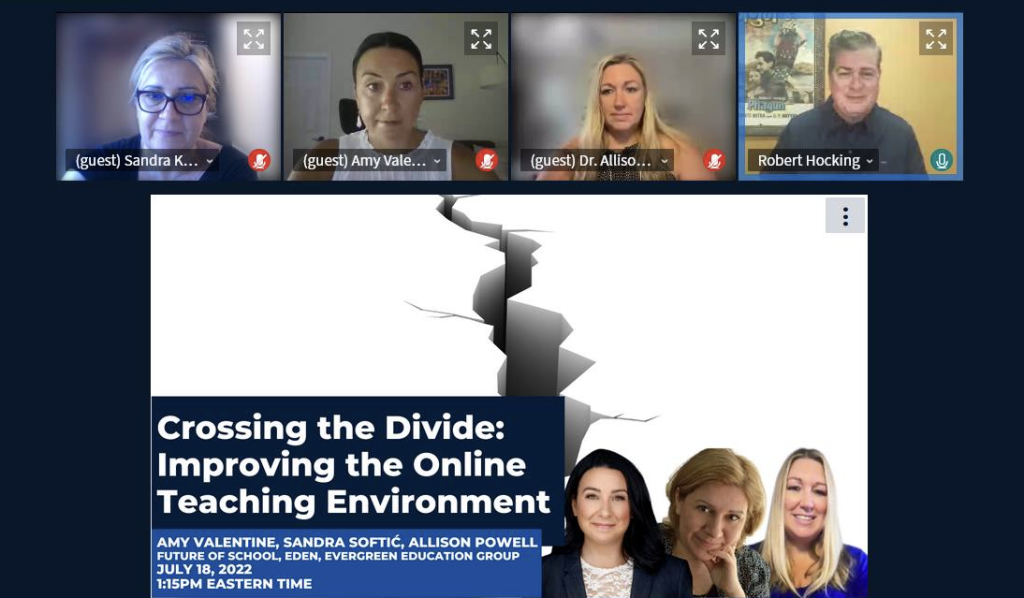 This year's conference theme is Hope Through Education, which aims to showcase the importance of education and educators, explore how education is shifting in the online environment, share examples of how education is raising communities (and countries), and host discussions about the future of virtual classrooms.
Find more information about BigBlueButtonWorld and the 2022 Conference, here.