EODLW 2023 – "Digital Transformation in Higher Education: How Does it Affect the Teaching and Learning Activities? An Analysis From Different World Regions" – Wednesday, November 8, 18:00 (CET)
November 8
@
18:00
–
19:30
Description
This hybrid session will be part of the ICDE 2023 conference. The session will analyse the main changes in the teaching and learning processes in higher education in different regions of the world after the pandemic period. The session will provide a vision of the future and will emphasise the analysis of the leading digital transformations that higher education is undergoing. It will consider the perspective of educational leadership, teaching models, teachers' and students' competencies, among other aspects.
Format: Panel
Moderator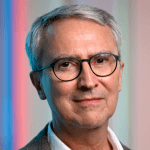 Josep M. Duart holds a doctorate in Pedagogy from Ramon Llull University (URL), Barcelona, and a Master in Business Administration from ESADE Business School, Barcelona. He qualified from the University of Barcelona (UB) with a bachelor's degree in History and in Education, and also has a teaching qualification. He is former vice president for Postgraduate Studies and Lifelong Learning, and former director of the International Graduate Institute at the Open University of Catalonia, UOC (2007-2013). The UOC is a benchmark online university, internationally recognised for quality e-learning, and Dr Duart has played an active role in the development of its educational model, which makes intensive use of information and communication technologies (ICTs). Today he is research professor in Educational Sciences and Technology department at the UOC. He was the founder and director of the UNESCO Chair in e-Learning (2002-2009) and academic director of the I International Seminar "Leading Universities in the Knowledge Society". He is the editor-in-chief of the "International Journal of Educational Technology in Higher Education" ethe.uoc.edu. (Former RUSC. Universities and Knowledge Society Journal, rusc.uoc.edu) a journal published by Springer and co-edited by UOC and Universidad de los Andes (Colombia).
Speakers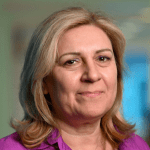 Sandra Kucina Softic, Board member of EDEN Digital Learning Europe, Assistant Director at the University of Zagreb University Computing Centre (Croatia) and Head of the E-learning Centre. She has 25 years of experience working in higher education. Her work is focused on monitoring and fostering e-learning in Croatian higher education and providing support and advice to institutions, teachers and students in implementation of new technologies in learning and teaching. She has a MSc. in Digital Education at the University of Edinburgh (United Kingdom) and PhD in Information and Communication Technologies at the University of Zagreb (Croatia). In 2022 she was elected as Assistant Professor. She has been a member of EDEN Executive Committee since 2013; in 2014 she received the EDEN Fellow Title, and in 2022 she was awarded the title of the EDEN Senior Fellow. From 2019-2022 she was president of EDEN UK and is founding member of EDEN Digital Learning Europe. At the moment she is EDEN DLE Vice-president for Open Professional Collaboration.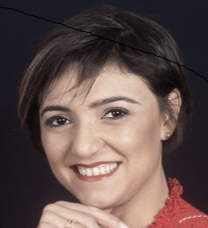 Andreia Inamorato is currently a Senior Researcher at the University of Barcelona, Faculty of Education, Department of Didactics and Educational Organisation. She is a member of the LMI research group and a member of the Institute for Research in Education (IRE-UB). She holds a PhD in Educational Technology from the Open University UK. Her work is at the intersection of research and policy, contributing to identifying opportunities and challenges in the advancement of the digital competence of academics and teachers, the uptake of open education practices, and the use of technologies in education, such as blockchain and artificial intelligence. Previously, she worked as a senior researcher at the Joint Research Centre of the European Commission, leading the open education research agenda.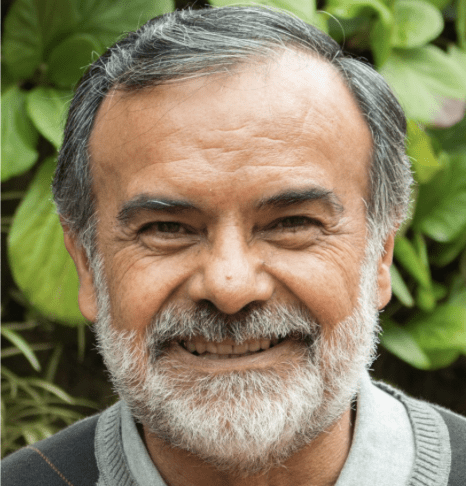 Alvaro Galvis is a consultant and an advisor on educational transformation processes mediated with ICT in higher education. He has published several books, interactive materials and many articles on the creation and evaluation of educational innovations supported by ICT and strategic direction of technologies in education. He has carried out variety of studies related to educational innovation with ICT, as well as strategic planning and related evaluations. Alvaro has created virtual and hybrid-learning environments for public and private entities, under the Big Ideas approach and with active pedagogy mediated with ICT. He retired as a professor from the Faculty of Engineering at Uniandes, where he was also a senior advisor to the Center for Innovation in Technology and Education. He is a Systems and Computer Science Engineer (Uniandes, 1973), and has Master's and Doctorate degrees in Education with emphasis on adult education (1983 and 1984, PSU). His academic production is available at https://academia.uniandes.edu.co/AcademyCv/a.galvis73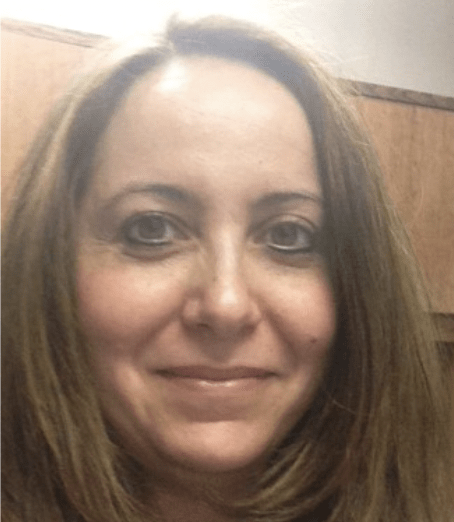 Farah Bennani, Ph.D. has over twenty-two years of combined leadership, instructional experience, and innovation in the STEM field. She served as Vice-President of the Colorado Distance Learning Association and in 2018, won the eLearning Advocate of the Year Award from the eLearning Consortium of Colorado. Dr. Bennani championed and served as the Allied Health Curriculum Expert at the North American Network of Science Labs Online (NANSLO) developing remote-web based science labs (RWSLB) where she designed virtual online labs curricula that allowed students to remotely control lab activities. Her leadership in STEM and online learning has resulted in her teams being the recipients of multiple grants that focus on student engagement, multiculturalism, and immersive learning in the STEM field. She presents and publishes both nationally and internationally on emerging technology, augmented and virtual realities, adaptive learning, and game-based learning.