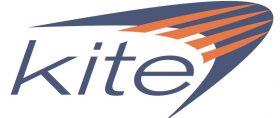 EU Leonardo da Vinci Programme
In order to make the electronic documents of Europass more user-friendly, KITE will evaluate the potential impact of the use of blogs on the adoption process of the Europass-CV. The main objective of the project is to evaluate the relevance of the tool as facilitator in the different ways of usage and in terms of social, economic and political implications.
In order to achieve this objective KITE aims:
To increase the knowledge on the needs, uses and tools in the field of recruitment and professional placement through the Internet;

To develop an add-on (plugin) allowing to fill in the Europass-CV on any blog compatible with API Blogger, MetaWeblog and MovableType, and adhering to the HR-XML specifications;

To validate and evaluate the methods and the tools with a group of representatives of recruitment and professional placement, and in particular with a population of young people participating in a Leonardo Mobility programme;

To carry out an comparative analysis of the methods and tools implemented in 6 countries;

To guarantee the dissemination of the results.