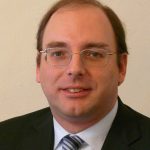 António M. Teixeira (Lisbon, 1965) is an Associate Professor with tenure at Universidade Aberta (UAb), the Portuguese open university, since 1991. A member of the Department of Education and Distance Learning which he headed from 2016 to 2020, he's also a researcher at the University of Lisbon's Center of Philosophy and collaborates with the University of Rome 3 as well as the Distance and eLearning Lab (LEaD) at UAb. He was a visiting scholar at the Korean National Open University (2010).
Having graduated from the University of Lisbon where he received his PhD (2003) and MPhil (1994) in Philosophy, Dr. Teixeira conducted his training in online education at the University of Turku (2004).
From 2006 to 2009, he was Pro-rector for innovation in Distance Learning at Universidade Aberta. In that capacity, he conceived the strategy and managed the university's successful and speedy transition process from a print-based distance learning institution to a fully online one. He was also responsible for the design and initial implementation of the university's research lab on distance education (LEaD) and the university's open access scientific repository (Repositório Aberto).