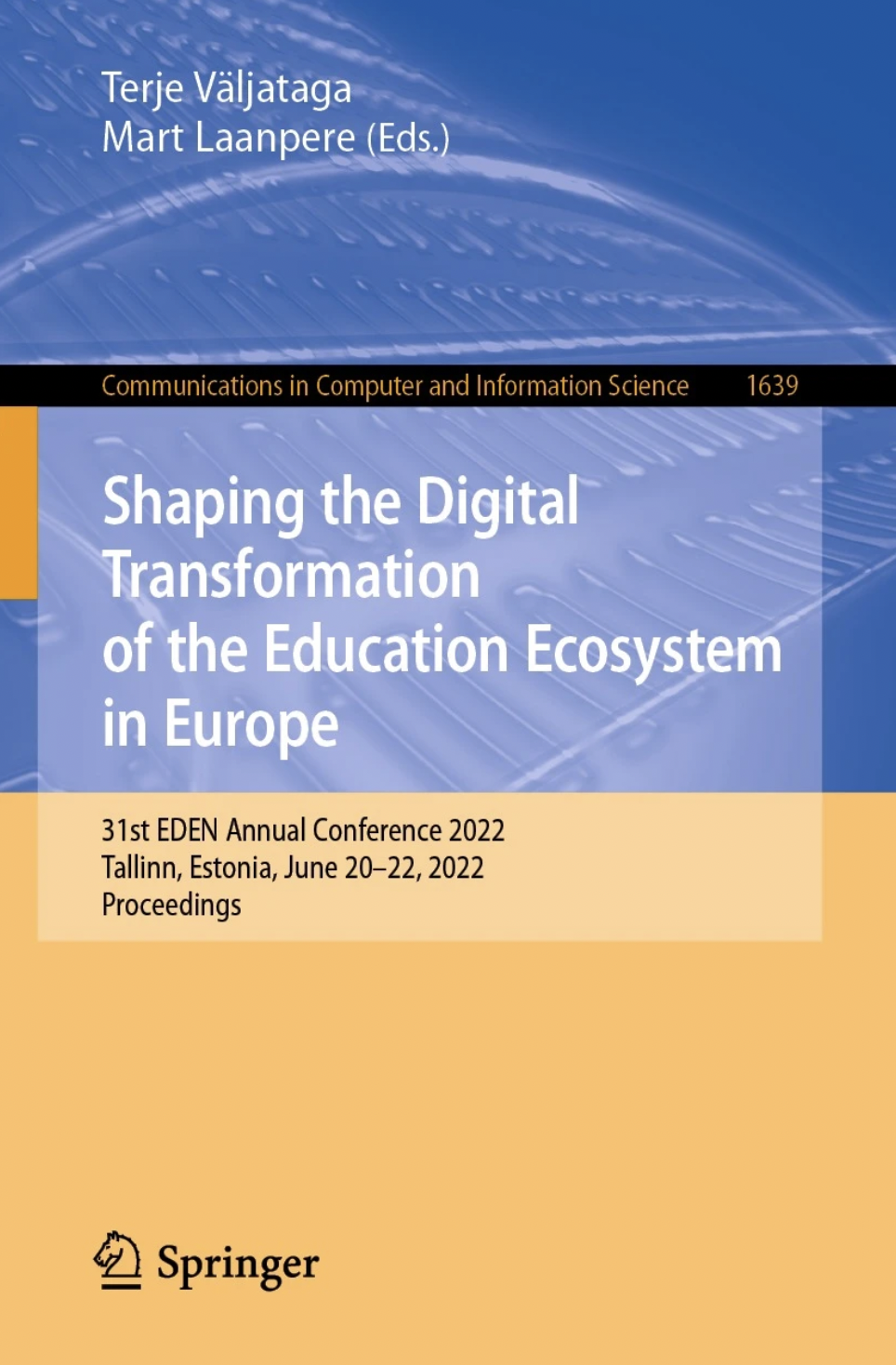 EDEN 2022 Annual Conference Book Published by Springer
The selected best research papers from EDEN 2022 Annual Conference were published by Springer in the series CCIS (Communications in Computer and Information Science), Volume Number 1639. The book will be available for download within the next four weeks via this link.
Shaping the Digital Transformation of the Education Ecosystem in Europe – 31st EDEN Annual Conference 2022, Tallinn, Estonia, June 20–22, 2022, Proceedings was edited by Terje Väljataga (Tallinn University) and Mart Laanpere (EDEN DLE Management Board Member, Tallinn University.