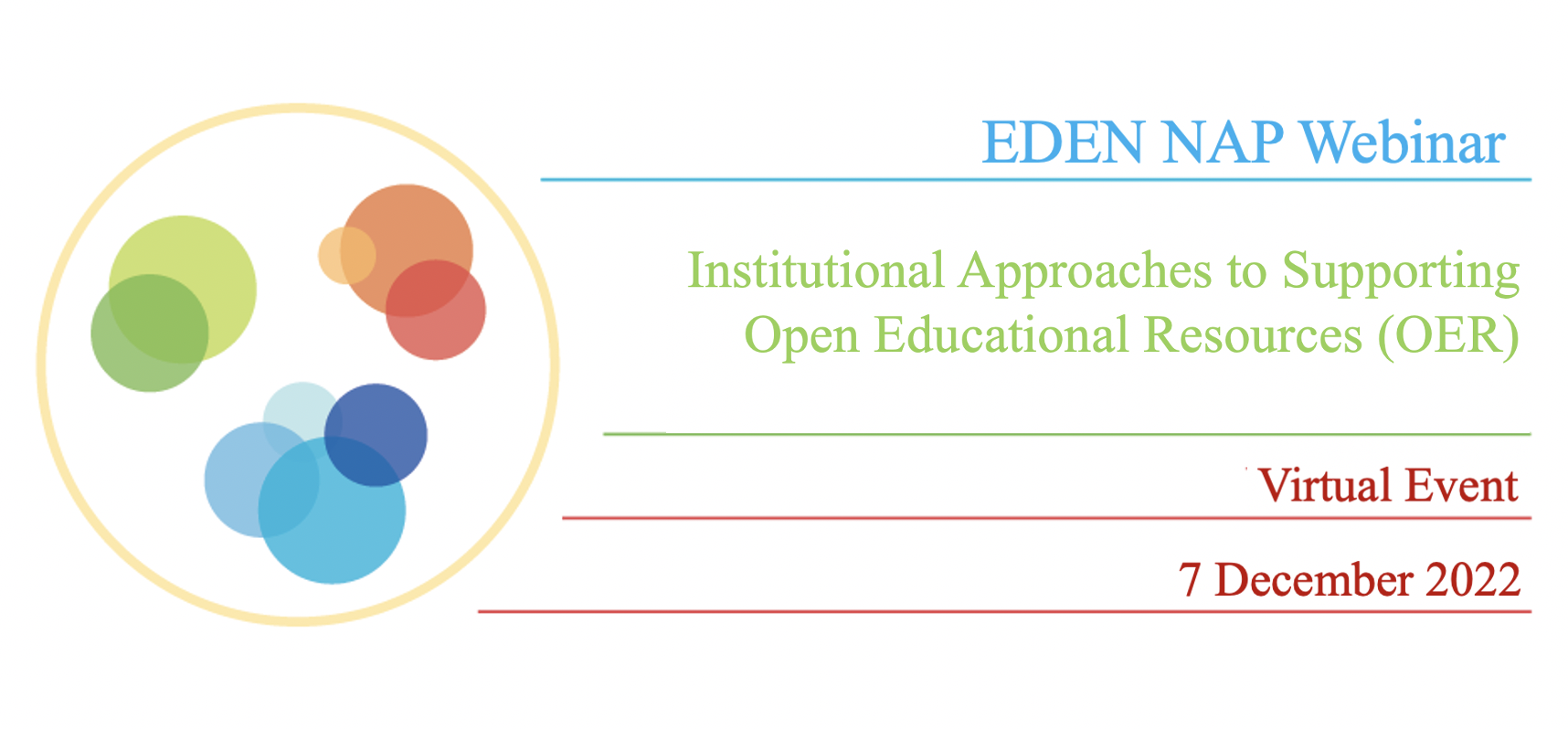 EDEN NAP Webinar – Institutional Approaches to Supporting Open Educational Resources (OER), 7 December 2022
In this session, we will explore institutional approaches to support Open Educational Resources (OER) and Open Educational Practices (OEP). We will explore open policy and practice at the Meso level of the institution and explore ways that Universities are building capacity and acting as enablers of innovative open practice. Starting with Lorna Campbell sharing the University of Edinburgh's story of embedding openness. Then, Professor Burgos will share the experience of OER policy and practice development at Universidad Internacional de La Rioja (UNIR). Dr Carina Ginty will then share the Atlantic Technological University (ATU) project DigitalED which serves as a good practice example of embedding open at scale. Finally, Fiona Schmidbauer will share the story of how DHBW Karlsruhe supports OER in their context.
Type of session: Presentations with discussion
Duration: 90 minutes
Check out the presentations of all of our presenters below. The recording of the session will be available on EDEN DLE Youtube very soon.
Moderator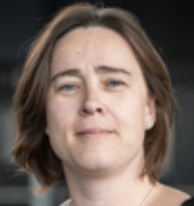 Orna Farrell is Assistant Professor specialising in online and blended education based in the School of Policy Practice, Institute of Education in Dublin City University (DCU). Orna's research interests include online pedagogy, online student success and engagement, eportfolio and open educational practice. She has published in high ranking journals such as Distance Education, the Journal of Interactive Media in Education, Research in Learning Technology, and the International Journal of Educational Technology in Higher Education. Orna is deputy chair of the European Distance and E-Learning (EDEN) Network of Academics and Professionals (NAP) committee.
---
Presenters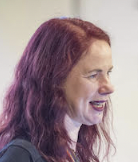 Lorna Campbell is the manager of the Open Educational Resources Service at the University of Edinburgh's, a central service based in Information Services that provides staff and students with advice and guidance on creating and using OER, copyright and open licensing, and engaging with open education. She has over 25 years experience working as a learning technologist, and has a longstanding commitment to supporting open knowledge and open education. Lorna blogs about open education and knowledge equity at Open World.
---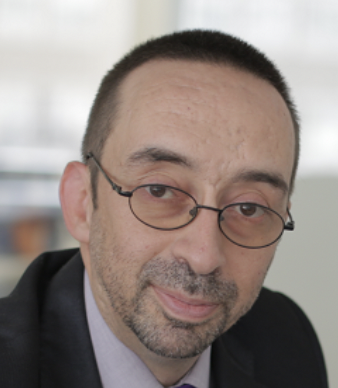 Daniel Burgos works as a Full Professor of Technologies for Education & Communication, and as the Vice-rector for International Research, at Universidad Internacional de La Rioja (UNIR); he also works as Director of the Research Institute for Innovation & Technology in Education (UNIR iTED) and holds a UNESCO Chair on eLearning. He is also a Full Professor at An-Najah National University (Palestine, about Learning & Teaching), an Adjunct Professor at Universidad Nacional de Colombia (UNAL, Colombia, about Digital Transformation).Open World.
---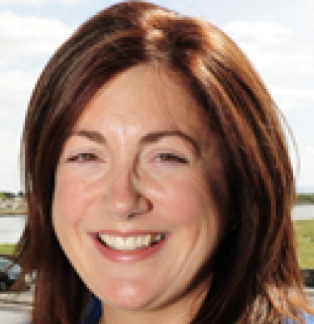 Carina Ginty is Head of the Teaching and Learning Office at Atlantic Technological University (ATU) and a Lecturer in Teaching and Learning. Carina leads the development of teaching, learning and assessment for the institute and manages a variety of strategic teaching and learning projects. She collaborates with academic and professional services colleagues across five campuses in the West of Ireland and the wider CUA, developing innovative teaching practices and engaging student learning experiences.
---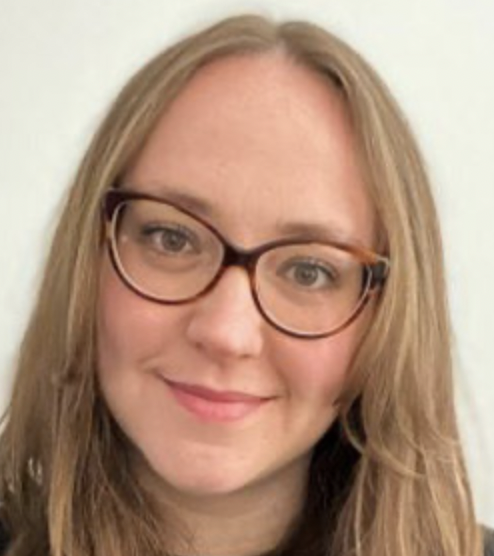 Fiona Schmidbauer is a researcher at the Baden-Württemberg Cooperative State University in the Department of Educational Management and Lifelong Learning. She studied pedagogy and educational science with a minor in sociology at LMU Munich. After her Bachelor's degree, she worked as a consultant for e-learning at the University of Applied Sciences Munich, where she developed an e-learning concept for personnel development and was involved in the implementation of a knowledge management platform. After her Master's degree, she started working in the ENCORE+ project as lead researcher on the issue of quality of OER (Open Educational Resources).