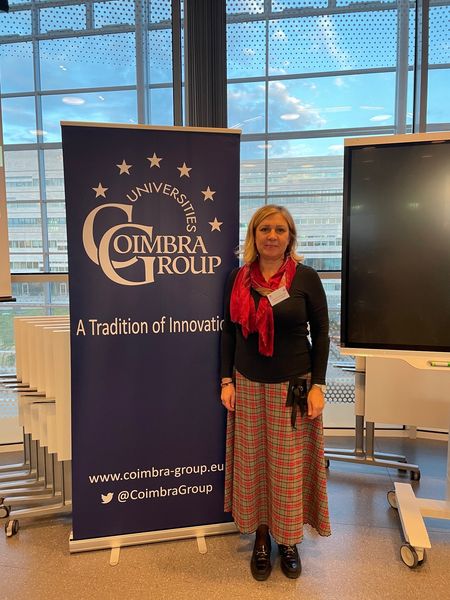 EDEN at High-Policy Level Seminar of Coimbra Group Universities
On 9-10 November took place in Uppsala University (Sweden) the Coimbra Group High-Level Seminar on Education Policy "From Learning Spaces to Learning Environments". As stated in the programme of the event: "The Policy Seminar is geared towards Rectors and Vice-Rectors for Education of Coimbra Group Universities and offers an opportunity to engage in strategic-perspective conversations on the evolving relationship between learning environments and education policy".
EDEN DLE Management Board Member, Sandra Kučina Softić (University of Zagreb), was the keynote speaker on the first session of the seminar with the presentation: Rethinking Learning Spaces for 21st century Student. In this first day participants learned more about overviews of current research, including concrete examples of innovative teaching and learning practices carried out in physical and virtual learning spaces. Also, lessons from the Covid-19 crisis and the challenges of hybrid teaching plus a wide variety of approaches to the innovative use of learning spaces.