EDEN Digital Learning Europe 2021 Virtual General Meeting
30 September 2021
Dear EDEN Digital Learning Europe Member,
Hereby we are sending you further, important details on the EDEN Digital Learning Europe 2021 General Meeting, to be held on Tuesday, 12 October, 14:00 CEST.
In order to participate online,
you are kindly requested to register for the event.
I would like to draw your attention to the Election of officers.
There are five Management Board members with continuing mandate: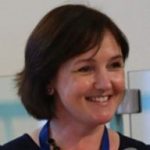 Airina Volungevičienė
President of the Association
Vytautas Magnus University, Lithuania
---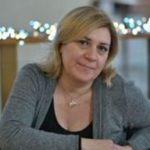 Sandra Kučina Softic

University of Zagreb, Croatia
---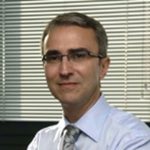 Josep M. Duart

Open University of Catalonia, Spain
---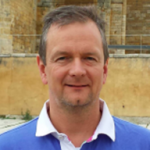 Timothy Read

National Distance Education University (UNED), Spain
---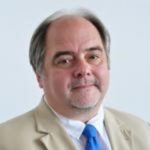 Andras Szucs

European Distance and E-Learning Network, UK
According to the Estonian legislation on Associations, all members of EDEN Digital Learning Europe are eligible for being elected as Members of the Board. All members have one vote in the election procedure.
The EDEN traditions and experience justifies that the stability and effectiveness of the governance is supported by having delegates of institutions in the Board. The representation of the individual members has been ensured in EDEN by the Network of Academics and Professionals (NAP) which has a permanent representative in the Board by its Chair, elected directly by the individual members.
If you would like to nominate any eligible person for the vacancies, please send your nomination to the EDEN Digital Learning Europe Secretariat e-mail: secretariat@eden-europe.eu. Notice should be submitted no later than 72 hours before the General Meeting and should be accompanied by a written statement from the candidate confirming that he/she would be ready to serve, if elected.
The status, duties and responsibilities of the Board members should be consulted as written in the Articles of the Association and the Non-profit Associations Act of Estonia. Please note that the Members of the Management Board are jointly and severally liable not only to the members, but also to the state (Republic of Estonia) and third parties.
The term of office is three years. One officer may serve for no longer than two terms of office. Candidates should have influential positions and/or broad contacts in national and international systems of digital education. The elected officers will also need institutional backing from their member institution or network, even if their membership in EDEN Europe is individual (time spent on activities, travel costs to meetings, etc.).
If you need any further information or assistance, do not hesitate to contact the EDEN Digital Learning Europe Secretariat (secretariat@eden-europe.eu).
Looking forward to your participation!
Sincerely,
Airina Volungeviciene
President