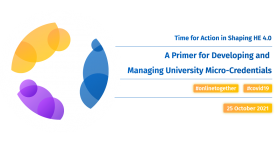 No. 7 – A Primer for Developing and Managing University Micro-Credentials
October 25 2021, 17:00 CEST
EDEN webinar
Description
This webinar will introduce participants to the basics of micro-credentials including emerging definitions, the drivers of micro-credentials, affordances and challenges, types of micro-credentials, development of competency-based approaches for learning, minimum levels of performance and skill level domains for certification.  The panel will also share practical examples of micro-credentials from their respective institutions and professional networks.
Moderator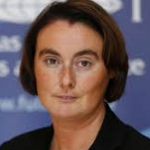 Mairéad Nic Giolla Mhichíl
Fellow of EDEN
Director of Micro-Credential Strategy and Innovation and Head of DCU Studio, Dublin City University, Ireland
Dr. Mairéad Nic Giolla Mhichíl is Dublin City University's Director of Micro-Credential Strategy and Innovation and Head of DCU Studio, which is engaged with micro-credential development on behalf of the University. Mairéad is a Fulbright Scholar with the University of Notre Dame in the USA and an EDEN Fellow. Mairéad is a member of the MC2 – Multi-Campus Micro-Credential initiative, a national university sector initiative to develop out a micro-credential framework and implementation in Ireland, along with this she is co-leads the micro-credential WP in DCU in the ECIU University, European University alliance. Mairéad is Co-Editor-in-Chief of the International Journal of Educational Technology in Higher Education (ETHE) which will publish a special edition on micro-credentials. Mairéad has contributed widely to the national and international policy development and institutional implementation on micro-credentials working both with governmental and industry bodies.
Links:
Speakers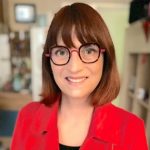 Deborah Arnold
Senior Fellow of EDEN
French Digital University for Economics and Management (AUNEGe), France
Deborah has worked as national and international projects coordinator at AUNEGe, the French digital university for economics and management, since 2018. She is currently coordinating the Erasmus+ project ECCOE (European Credit Clearinghouse for Opening up Education) which aims to foster the uptake of digital credentials through a focus on trust, transparency and recognition.
Deborah has three decades of experience in the field of education and training in France. From 2012 to 2017 she was the head of the learning technology and distance education unit at the University of Burgundy, before leading the education strand of the institution's digital strategy. She is currently completing a PhD on the topic of digital education leadership in higher education at Universitat Oberta de Catalunya.
From 2010 to 2016 Deborah served on the Executive Committee of EDEN (European Distance and E-learning Network) and held the position of Vice-President for Communication. She is a Senior Fellow of EDEN, Vice-Chair of the EDEN Fellows Council Board, and Secretary to the board of the Media and Learning Association. Deborah also serves on the Editorial Board of the International Journal of Educational and Life Transitions.
Links:
---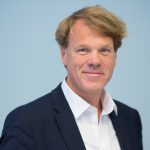 Ulf-Daniel Ehlers
Senior Fellow of EDEN
Professor for Educational Management and Lifelong Learning at the Baden-Wurttemberg Cooperative State University, Germany
Ulf is founder of mindful-leaders.net, serial entrepreneur, and full Professor for Educational Management and Lifelong Learning at the Baden-Württemberg Cooperative State University. In 2011 the Ministry of Higher Education called him to spearhead the launch of Germany's first Cooperative University as Vice-President, a large scale initiative, with today 35 thousand students. In 2017, he launched NextEducation, an international boutique-research group focussing on Future Skills, Microcredentials & digital transformation in higher education. Just recently he was appointed as Scientific Director at the Future Learning Laboratory at the Karlsruhe Institute of Technology (KIT).
Ulf has worked with numerous universities on all 5 continents and held leading senior research positions and appointments as guest-, full- and associate professor in various countries in Europe and the US. Ulf holds several European executive mandates. A focal point of his work is to support the integration of the European Higher Education Area where he currently co-chairs the EU inter-ministerial group for future of teaching and learning. He also serves as elected Vice President of  the European Association of Institutes of Higher Education (EURASHE), one of four cornerstone institutions of the Bologna Process. He is an elected director of the Executive Council of the European Distance and E-Learning Network (EDEN) where he has been awarded EDEN senior fellowship honours. For the European Ranking Initiative U-Multirank he has been appointed as member of the Advisory Board by the European Commission.
Ulf has delivered keynotes and been speaking to audiences in more than 45 countries. He is author/ editor of more than 13 books and 200 scholarly articles with over 4.500 academic citations. Ulf is a trained systemic coach, facilitator and expert for mindful and non-violent communication, and holds degrees in English Language, Social Sciences and Education Sciences from the University of Bielefeld. His writings on quality in education are internationally awarded.
Links:
---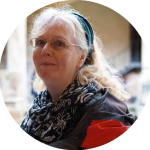 Rebecca Ferguson
Professor of Learning Futures in the Institute of Educational Technology (IET), The Open University, UK
Rebecca is Professor of Learning Futures in the Institute of Educational Technology (IET) and a senior fellow of the Higher Education Academy. Her primary research interests are educational futures and how people learn together online. She was academic lead on The Open University's microcredentials for two years, and has been both an educator and a learner on microcredentials, as well as researching and evaluating them.
Rebecca is a leading member of the international learning analytics community and an Editor in Chief of the Journal of Learning Analytics. Her work has been influential in shaping the field, supporting implementation across Europe, and promoting a focus on social learning analytics. She has been invited to lead events in this area on five continents, including several associated with her work as principal investigator on the European Learning Analytics Community Exchange (LACE) and on LAEP, a project that helped European policymakers to set out an agenda for high-quality and stimulating ways of learning and teaching through the use of learning analytics.
She is currently a principal investigator on the European project: European MOOC Consortium: Labour Market. She was a Program Chair of the Learning Analytics and Knowledge 2018 (LAK18) conference in Sydney, Australia, and LAK19 in Tempe, Arizona. Rebecca has been a pedagogic adviser to the FutureLearn MOOC platform since its foundation, supporting its development of conversational learning. Her extensive experience of MOOC development and evaluation provides a firm basis for her research on learning at scale and on MOOC platforms.
Links: