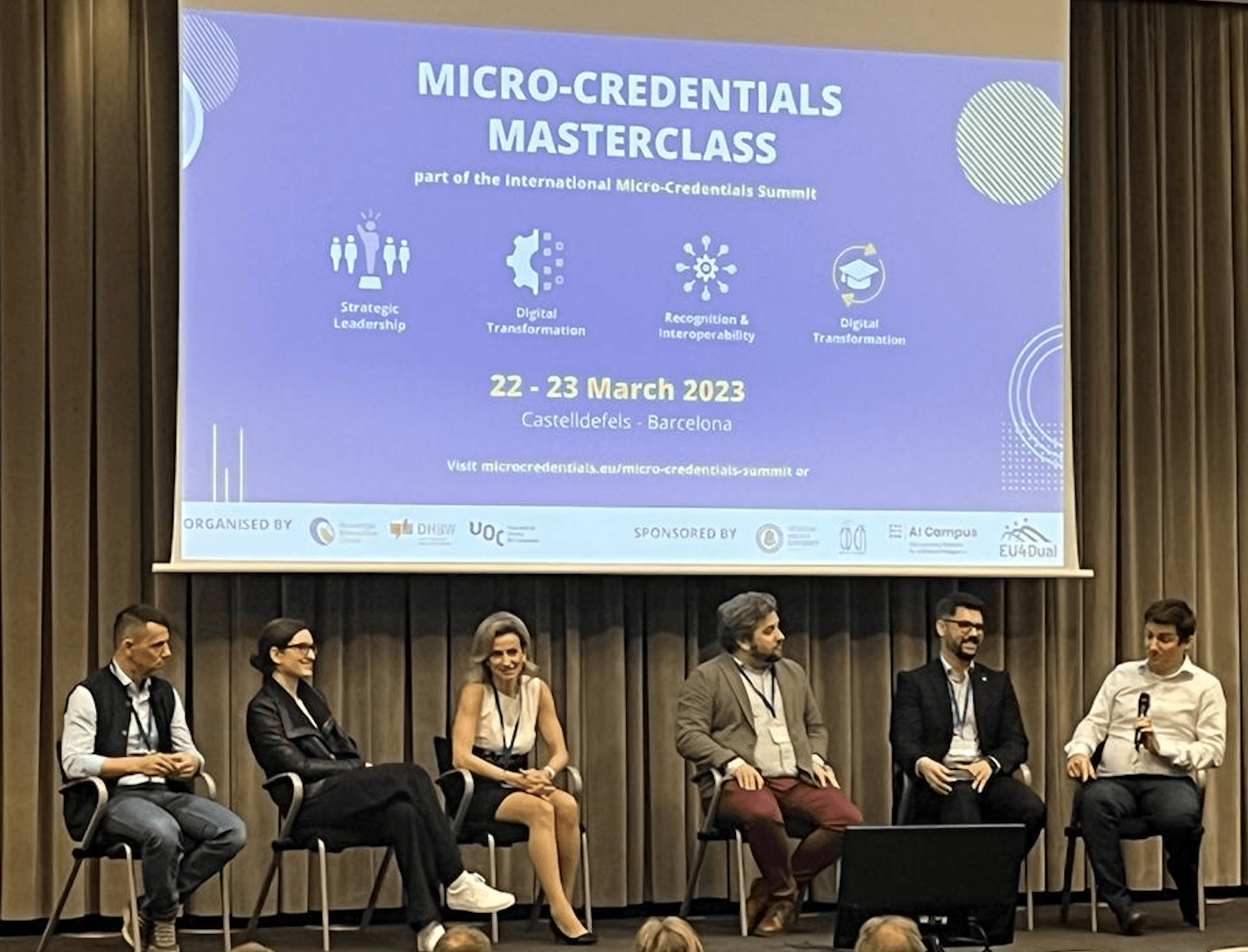 International Micro-Credentials Summit, 20-24th March 2023, Castelledefels, Barcelona
The International Micro-Credentials Summit was held in Castelldefels, Barcelona, on 20-24th March. The event gathered thought leaders, practitioners, innovators and policymakers working to improve the flexibility and responsiveness of educational systems. It laid out a vision around empowerment of individuals to create new learning and career pathways as well as to unlock the potential of our economies to transform to meet unprecedented social, economic and environmental challenges.
The week started with the European Digital Education Hub Workshop with the participation of Mark Brown (EDEN DLE Vice-President) and Airina Volungevičiené (EDEN DLE MB Member).

On Tuesday took place the Strategic EDEN DLE Management Board Meeting moderated by John Huxley. A session to envision and plan the exciting future of EDEN Digital Learning Europe.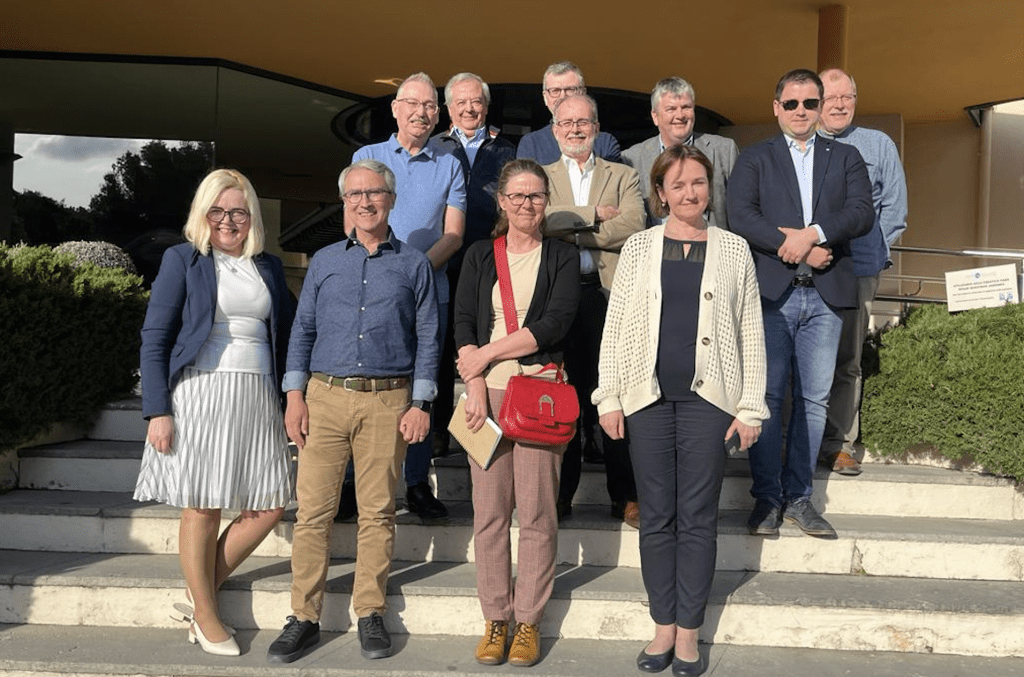 The International Micro-Credentials Summit counted with presentations of many educational experts such as William O'Keeffe (European Commission), Anthony F. Camilleri (Knowledge Innovation Centre) and Cynthia Proctor (SUNY). The "MicroCredX Implementation Handbook: A co-desing framework for faster execution and engagement of institutional leaders and stakeholders" was also presented during the event by Mitchell Peters (Universitat Oberta de Catalunya). EDEN DLE is part of the Consortium of the project, find more information about MicroCredX, here.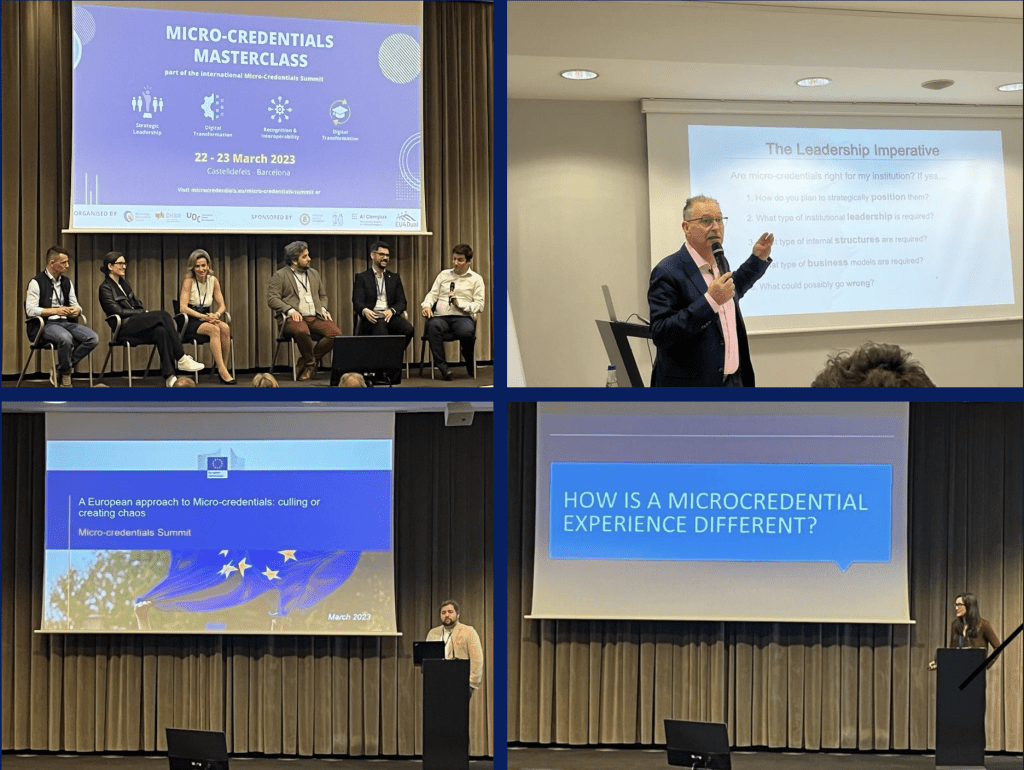 The week closed with a National Summit held in Universitat Oberta de Catalunya (UOC) with interventions of Josep M. Duart (EDEN DLE President), Mark Brown (EDEN DLE Vice-President) with a presentation about "The #Leadership Imperative: Developing a Successful Micro-credentials Implementation Strategy", the full presentation is available, here. The event also counted with the speeches of Àngels Fitó (UOC's Vice-Rector and newly apponited Rector) and Joan Subirats (Minister of Universities).