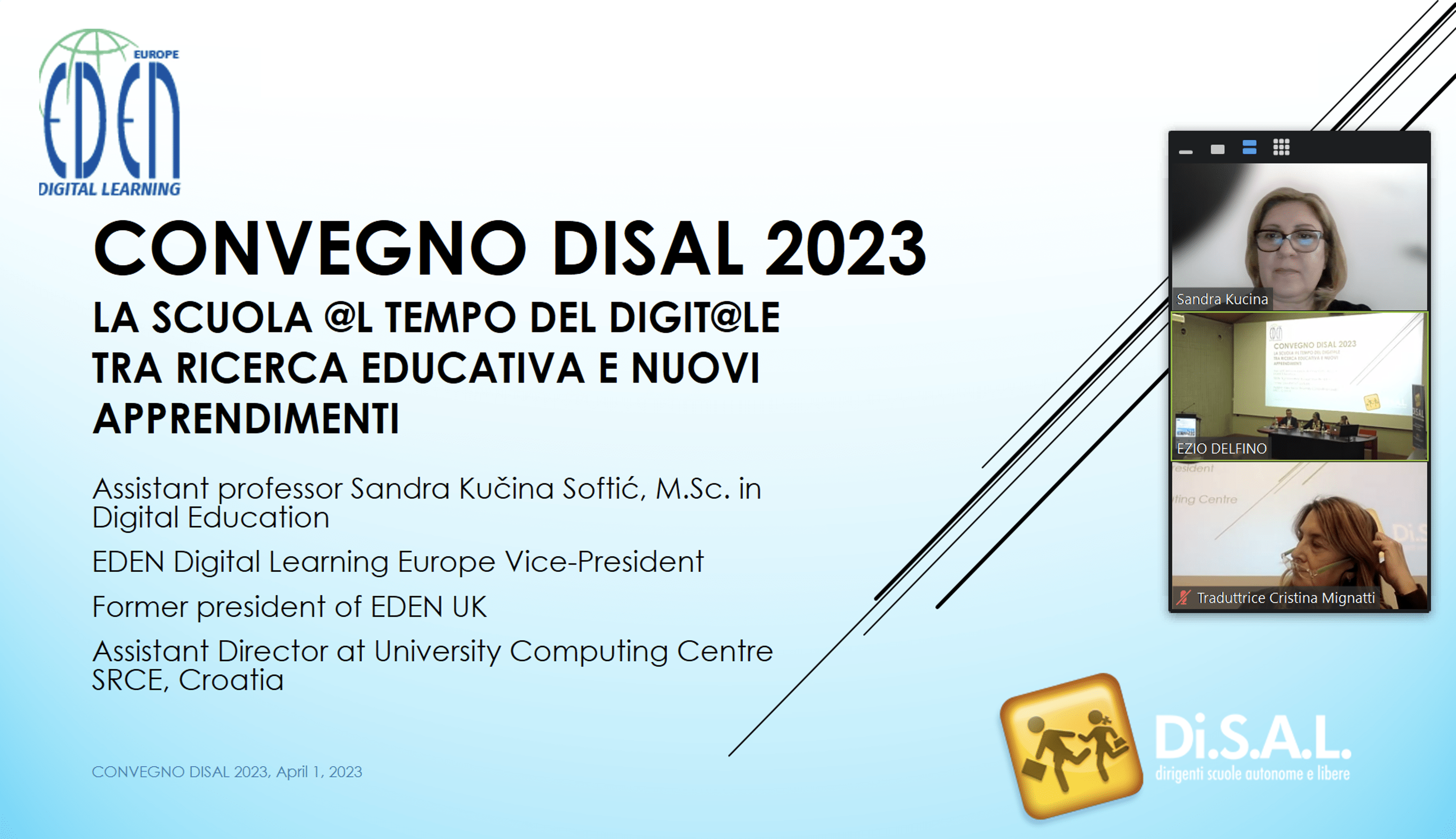 EDEN DLE Vice-President Sandra Kučina Participates in DiSAL 2023 Congress
EDEN DLE Vice-President Sandra Kučina Softić participated on April 1st in the International Congress DiSAL 2023 entitled "La Scuola al Tempo Digitale: Tra Ricerca Educativa e Nuove Apprendimenti" (The School in the Digital Era: Between the Educational Research and the New Ways of Learning), the annual Congress was held in Bergamo (Italy) at the "Giovanni XIII Congress Center" during March 30th-April 1st 2023.
Sandra joined the panel session "Quali Competenze per la Persona: Le Competenze Digitali e le Competenze Chiave" (Skills for the People: Digital Skills and Key Competences) with educational expert Damiano Previtali (Ministero Istruzione e Merito, Roma) in an event moderated by Filomena Zamboli (Director of the Journal "Dirigere Scuole", Umbria) in order to discuss the introduction of digital technologies for the promotion of new skills and how it affects the professional prospects in the framework of the Digital Education Plan (2021-2027).
DiSAL (Dirigenti Scuole Autonome e Libere) is an italian association of school directors that focus on the realization of activities to promote innovation and education good practices. Also, via their journal Dirigiere Scuole. Find more information about the association, here.