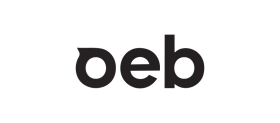 Sandra Kucina Softic presenting on OEB Global Conference 2021
Sandra Kucina Softic, President of EDEN, is one of the speakers at OEB International Conference on 2 December, 12:00-13:00 with the title Learning Professionals' Communities of Practice.
OEB Global is the annual global cross-sector conference and exhibition on technology-supported learning and training. The 27th edition of the event, which is widely recognised as an unrivalled forum for the people and organisations shaping the future of how we teach and learn through technology, is now available online here.
EDEN members will benefit from 100 EUR discount to the conference participation fee. Make sure to contact EDEN Secretariat for information on how to register for the special rate of 795 EUR (excl VAT). Read more information and register here.
Link to OEB actual newsletter.