Open Education Week 2023 – "Open Educational Practices as a Catalyst for Innovation"
Description
This webinar provides an introduction to the concept of open educational practices (OEPs) as a catalyst for innovation. Participants will gain an understanding of how open educational practices can be used to increase access to quality educational resources, foster collaboration, and encourage innovation. We will discuss the benefits of OEPs, the challenges associated with them, and the ways in which they can be implemented in educational contexts. Participants will also learn about the opportunities for educators to create and share open educational resources, as well as the potential impact of OEPs on educational institutions, communities, and society. Finally, we will explore how open educational practices can be used to promote equity, inclusivity, and diversity in education.
Format: presentations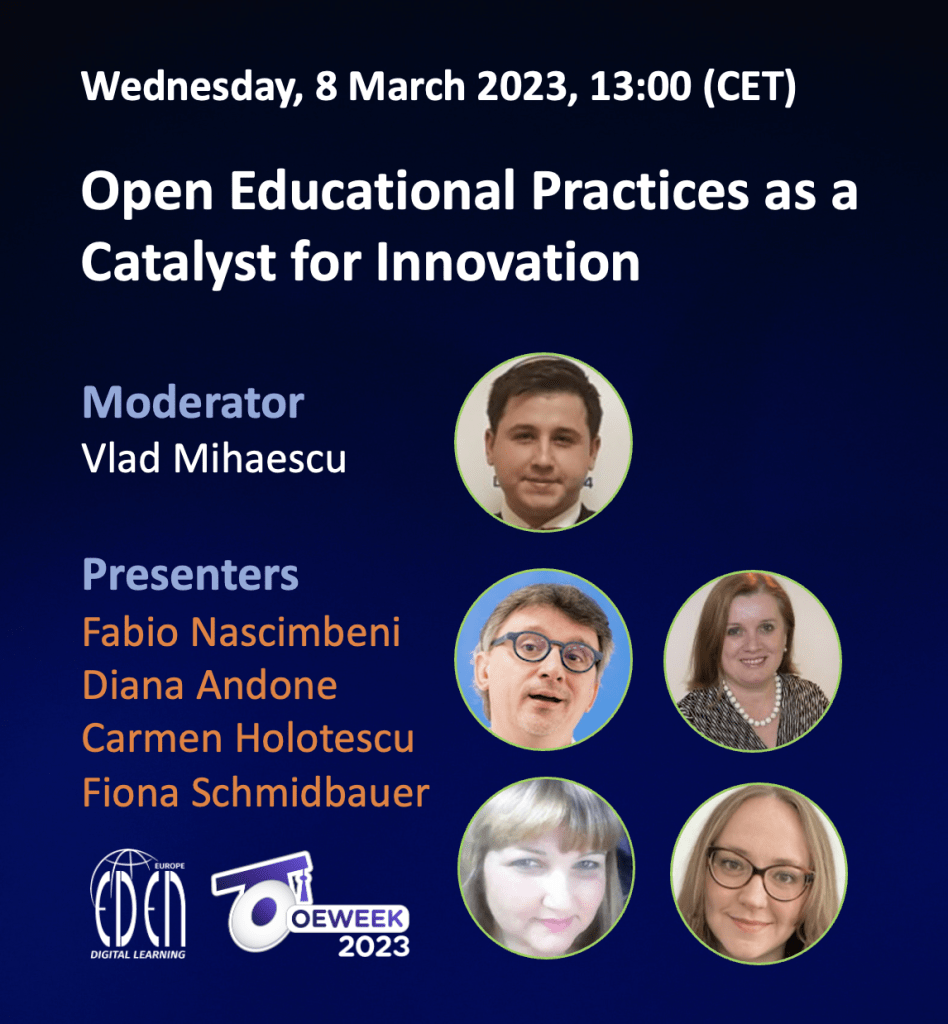 Moderator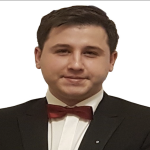 Vlad Mihaescu has a Ph.D. in educational and technological models of MOOCs and has more than 15 years of experience as a trainer and teacher in areas like multimedia technologies, social media, e-tourism, e-learning, usability, entrepreneurship, programming, soft skills, leadership, and project management. Author of over 35 scientific papers and book chapters published in international conferences and journals, Vlad is involved in several European research projects in the field of eLearning, digital culture, and digital entrepreneurship. He is also an associate professor at UPT. For over 10 years, Vlad has been part of the technical support team of the UPT Virtual Campus (Moodle). Since 2020, Vlad has served in the position of Chair of the Steering Committee of EDEN's NAP (Network of Academics and Professionals) and a member of the Executive Board of EDEN, organizing several workshop, webinars, and participating as a speaker or moderator in EDEN events. Vlad was the Local Conference Manager for EDEN's AC in 2020. Vlad is also the director of the Center for Innovation and Technology Transfer at UPT.
Presenters